Bedrooms: 2
Property: Rental
Square Feet: Approximately 900
Adults: 2
Children: 1
The climb up to the Rubin-Davis' house is not for wimps. Yes, hills are a familiar part of the landscape, but this family might live up one of San Francisco's steepest. And then there are the stairs.
Ariel and Steve complete this climb with Rosie, their 14-month-old daughter, in her stroller or carrier at least once a day. Ariel is a musician and creative, while Steve works in tech. Their home is high aloft San Francisco, opening up views to the East Bay. A sweet two bedroom with a small yard out back where Ariel grows giant zucchinis.
The family of three moved here just six months ago. In Boston they lived in an apartment twice the size and paid half the rent. Moving to San Francisco meant some creativity with their new space was necessary.
In the living room, Ariel installed shelving "I got industrial shelving brackets and sanded back some quality pieces of pine from the hardware store." The lower levels neatly house Rosie's toys in baskets so that everything within reach of little fingers is fair game. While the upper levels are home to books, art and the television.
Once again in the kitchen, wall space has been thoughtfully capitalized on to store knives, pots and pans.
Floor space on the other hand is minimal, so their eating zone is set up in the living area. "The living room is a pretty decent size, but to be able to fit a table and chairs in the living area felt a little challenging," said Ariel. A paired down version of a dining set-up worked for them "We chose a small table and just two chairs, and the table can fold down," added Ariel. While Rosie's high chair is moved between rooms as needed.
One of Ariel and Steve's concerns about living in a smaller space was how to accommodate guests. "Because we're not from here, we have lots of visitors and we always hosted people before," explained Ariel. They now regularly host friends in their living room. "We have couches that can be pushed together to form a king sized bed," she said. By putting together two twin memory foam mattresses from Target and covering them with denim futon covers, Ariel created her own modular system. The only other slight change for guests staying at the Rubin-Davis' new place is their toddler-sized alarm clock "when she wakes up everybody wakes up."
Across the apartment's two bedrooms, Ariel worked to maximize storage by moving their clothes out of the closets. In the master bedroom she used a freestanding clothing rack, "we put our nicer looking and more often worn clothes on it and rotate them seasonally," she said. While in Rosie's room, Ariel removed the closet poles and mounted them to the wall. This allowed her to add shelving and create storage space in the newly free closet.
Rosie's crib was also selected with apartment living in mind. It converted from a smaller bassinet to full-size, but has a smaller footprint than a standard sized crib. It's a popular model with apartment dwellers; a Craigslist find that Ariel snapped up while they were still in Boston.
Though the bedrooms are a good size for a small place, sound transparency is another challenge. Rosie's room is off the main bathroom and the kitchen, which makes it difficult for Ariel and Steve to entertain, "noise seems to wake her up a lot more easily in this apartment," said Ariel. "So we don't have people over as much. And when we do, we have to keep our noise down, keep the doors closed, and put rolled up towels under the doors," she added.
This noise factor also limits Ariel's music in some ways. It makes it difficult for her to play, to work on new songs, or even just to have the head-space to do either. Not only a challenge that results from living in a small apartment, but also from being a parent.
As much as a small space can be restrictive, it also opens up a lot of opportunity to venture outside. Ariel and Steve really enjoy their neighborhood and city life, and on weekends use their compact station wagon to get out into nature for hikes. The location works for them with a small child "We are at walking distance from so many great parks, cafés, and cultural spots like the museums in Golden Gate park," said Ariel. She also likes living here from an aesthetic viewpoint "San Francisco is so beautiful architecturally, it's inspiring to be living amongst all these old homes."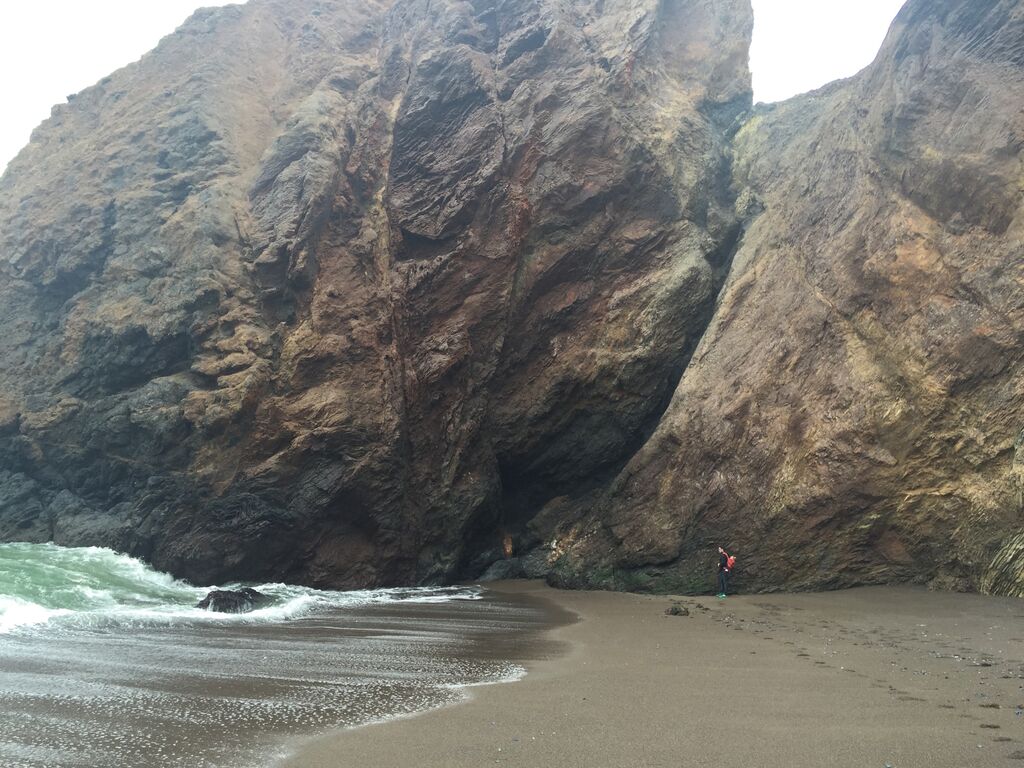 Words: Rachel Jamieson
Pictures: Ariel Rubin and Rachel Jamieson